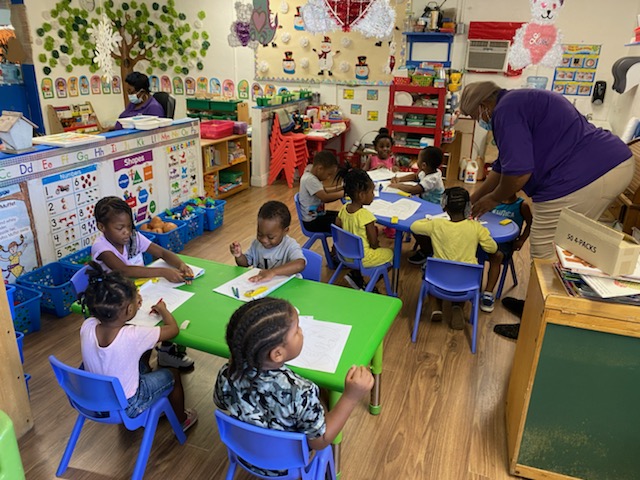 We are passionate about
using the arts to transform lives!
Check out our projects and find one that resonates with you. After that contact us to learn more or you may donate today to show your support
We are also expanding, looking for sustainable partnerships, and seeking donors. See below for the little ways we change the world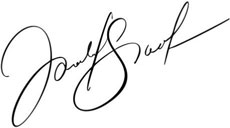 Passionate About Passions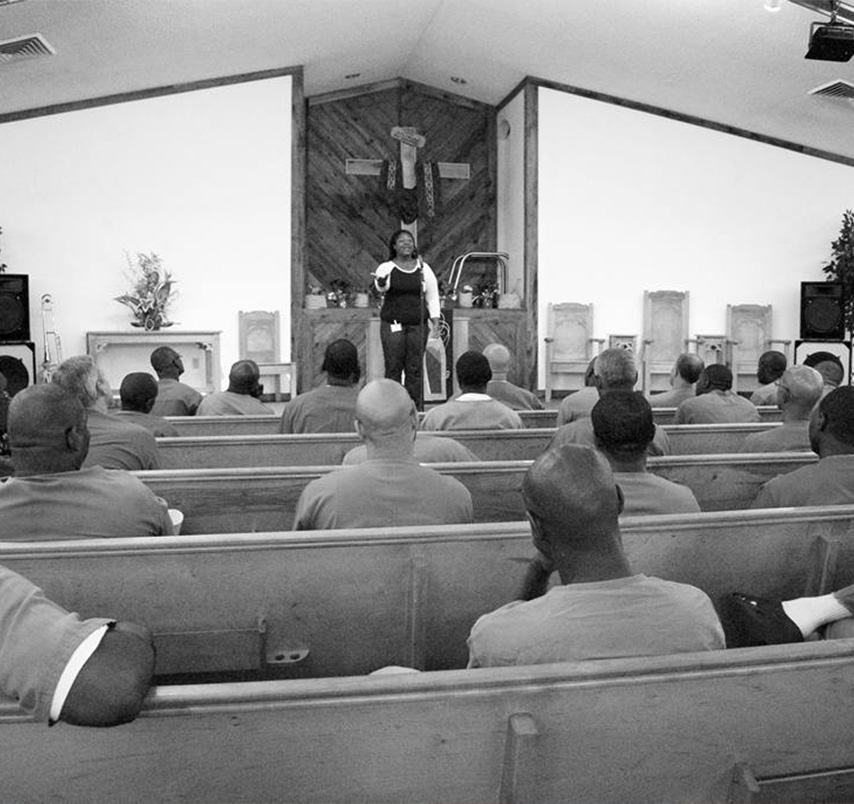 Free on the Inside
Free on the Inside is a program designed to educate, introduce, and cultivate the positive impact of poetry amid uncertainty. This program is specifically designed to awaken moral responsibility, positive and effective communication skills, self-awareness and positive outlets to incarcerated men, women, and youth in various correctional institutions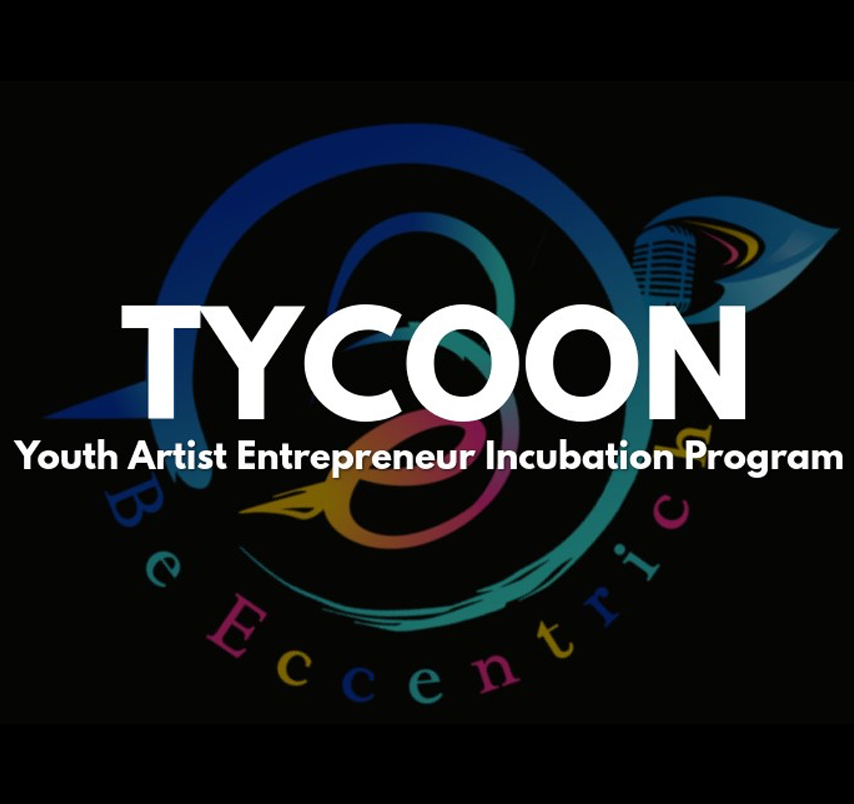 Tycoon
Introducing Tycoon – an exclusive program specifically created for aspiring young entrepreneurs, aged 16 to 25, who want to build successful businesses while developing their personal growth. Designed to promote communal responsibility and a thriving economy, this program combines business development, mentoring, networking, and arts infusion to equip participants with the necessary resources to navigate their entrepreneurial journey. Working alongside Be Eccentrich's team, participants will gain exposure to professional settings, therapeutic arts, access to career opportunities, and ongoing access to incubator resources. The program is highly competitive and requires students to undergo assessments, seminars, workshops, and group sessions, providing them with a comprehensive framework to launch and sustain their own venture. In addition to creating income and independence, participants will also learn important social emotional skills including coping, self-awareness, and communication for long-term success.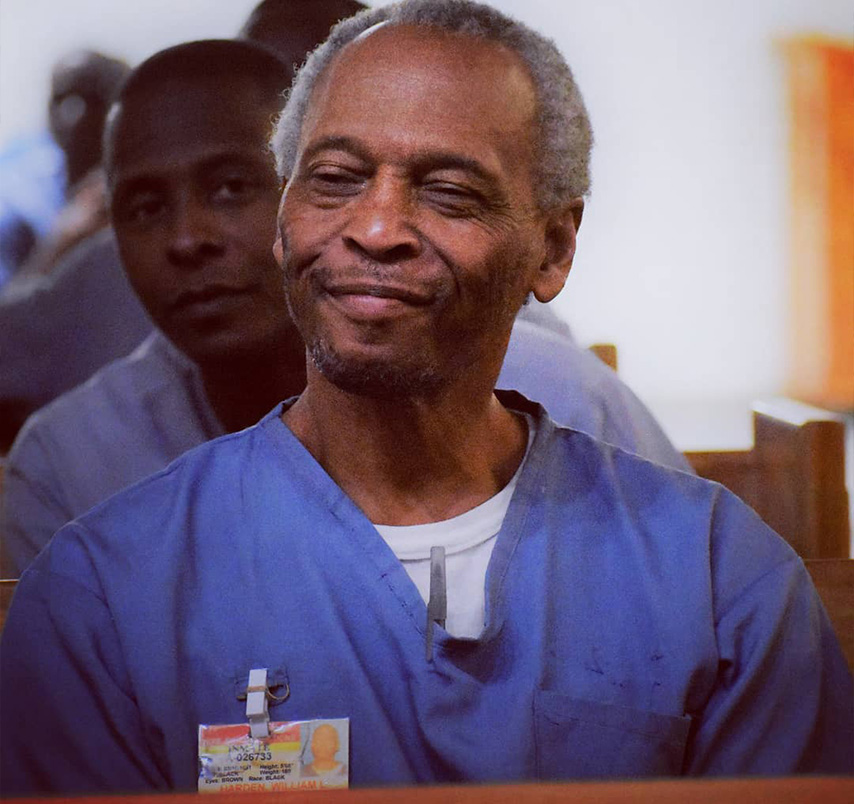 Mastery
This program will continue the mission of FDOC Bureau of Education by reducing recidivism and aiding Inmates who are due for reentry within 1 to 3 years to become self-sufficient, economically stable, and productive members of society. We do this by providing professional support for Inmates who are artists and helping them to become Entrepreneurs. Formerly incarcerated individuals can participate as well.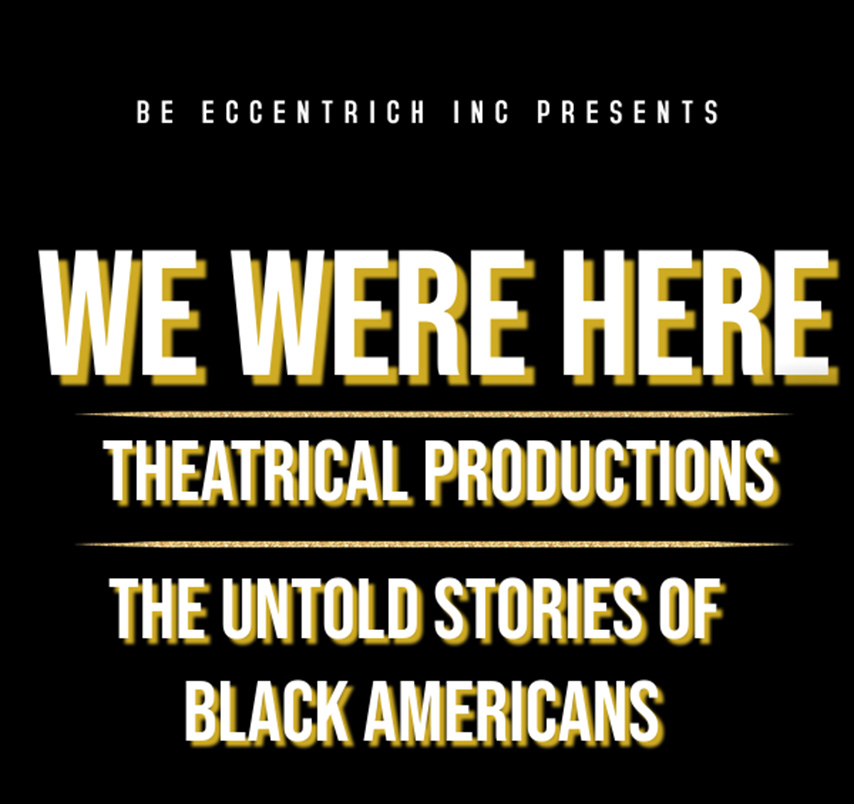 We Were Here
Eccentrich is celebrating the arts and its ability to tell stories that otherwise may have been forgotten, start conversations, and unlock history that may forever be lost. Through a series of theatrical productions, audiences will experience and learn about forgotten and little-known black history figures, civil rights movements, social justice issues, forgotten black communities, and more.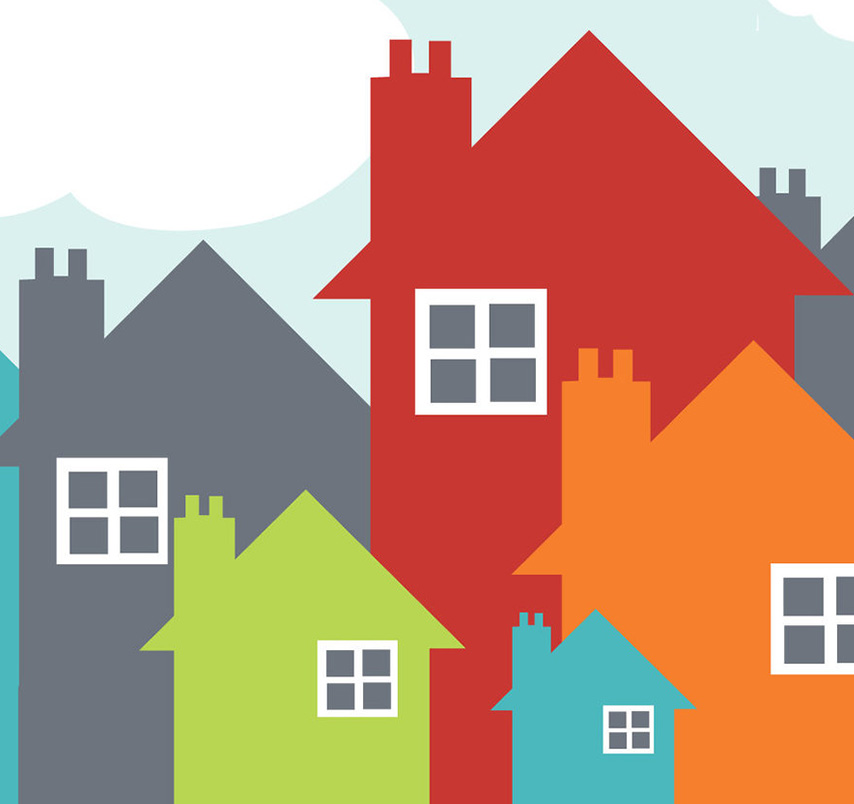 A.G.E Housing Initiative
This initiative is to create homeowners amongst the artist, gig workers, and entrepreneur, demographic to address access and opportunities for affordable housing. The program would operate on a national level to include U.S. territories, with properties purchased via Hud, Fannie Mae, tax liens, foreclosures, mobile homes, and fixer-uppers.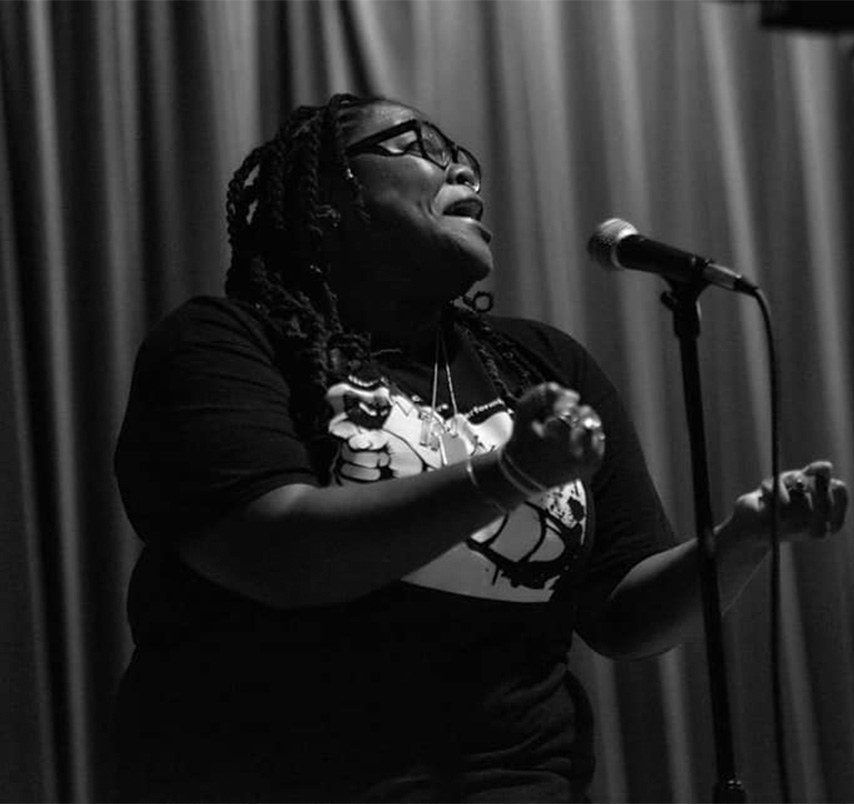 Take What You Need
Interactive events to inspire, encourage and compel us to become the things we need within our community. The event infuses poetry, music, and live art that reflects your needs through live performances, arts and crafts, and a community art project, to empower, aid in communication, and unite the people of the community.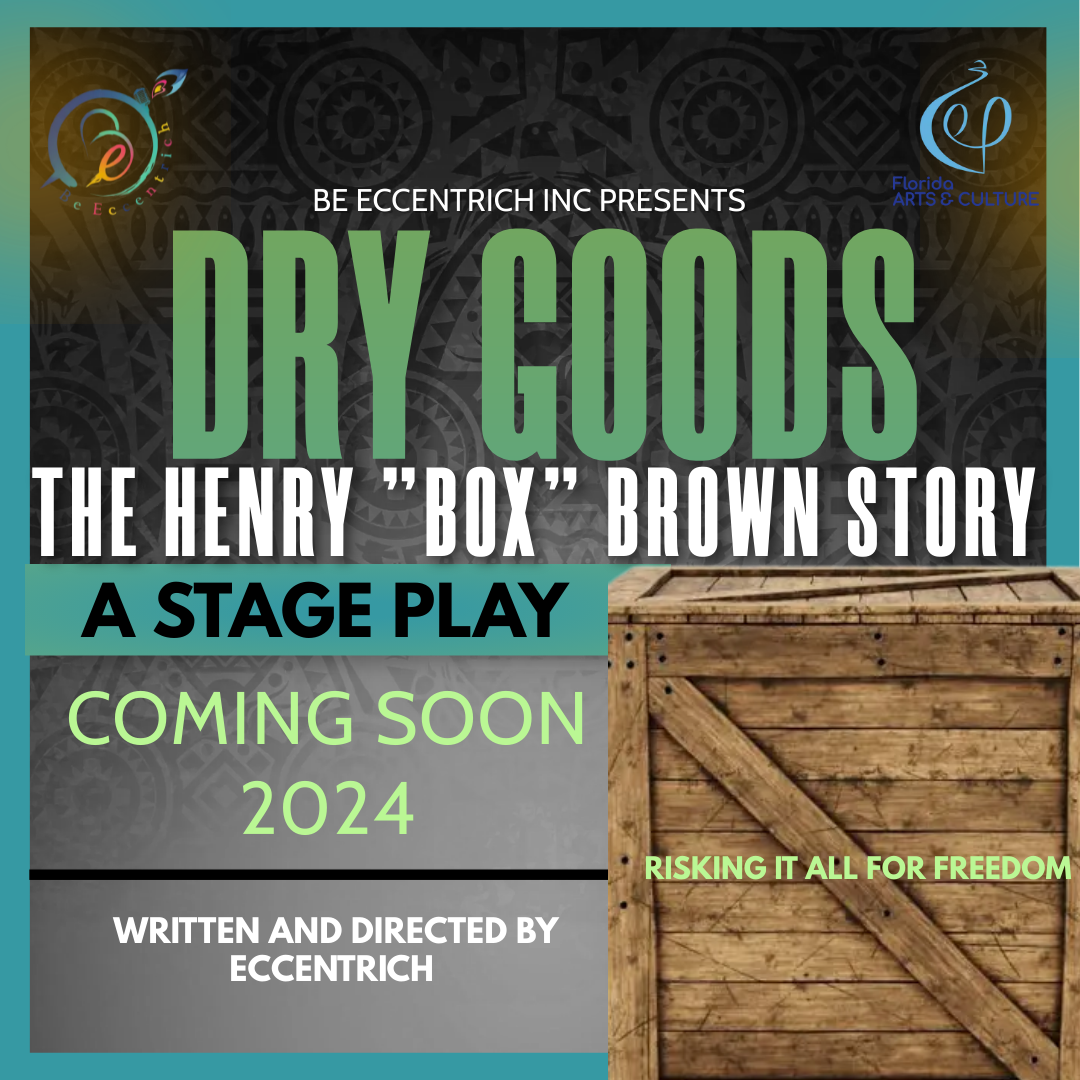 Dry Goods : The Henry "Box" Brown Stage Play
"Dry Goods" is a riveting stage play that tells the extraordinary true story of Henry Box Brown, a courageous African-American man who escaped from slavery by mailing himself in a wooden crate labeled "dry goods." This powerful and thought-provoking production takes audiences on an emotional and transformative journey, highlighting the resilience of the human spirit and the pursuit of freedom.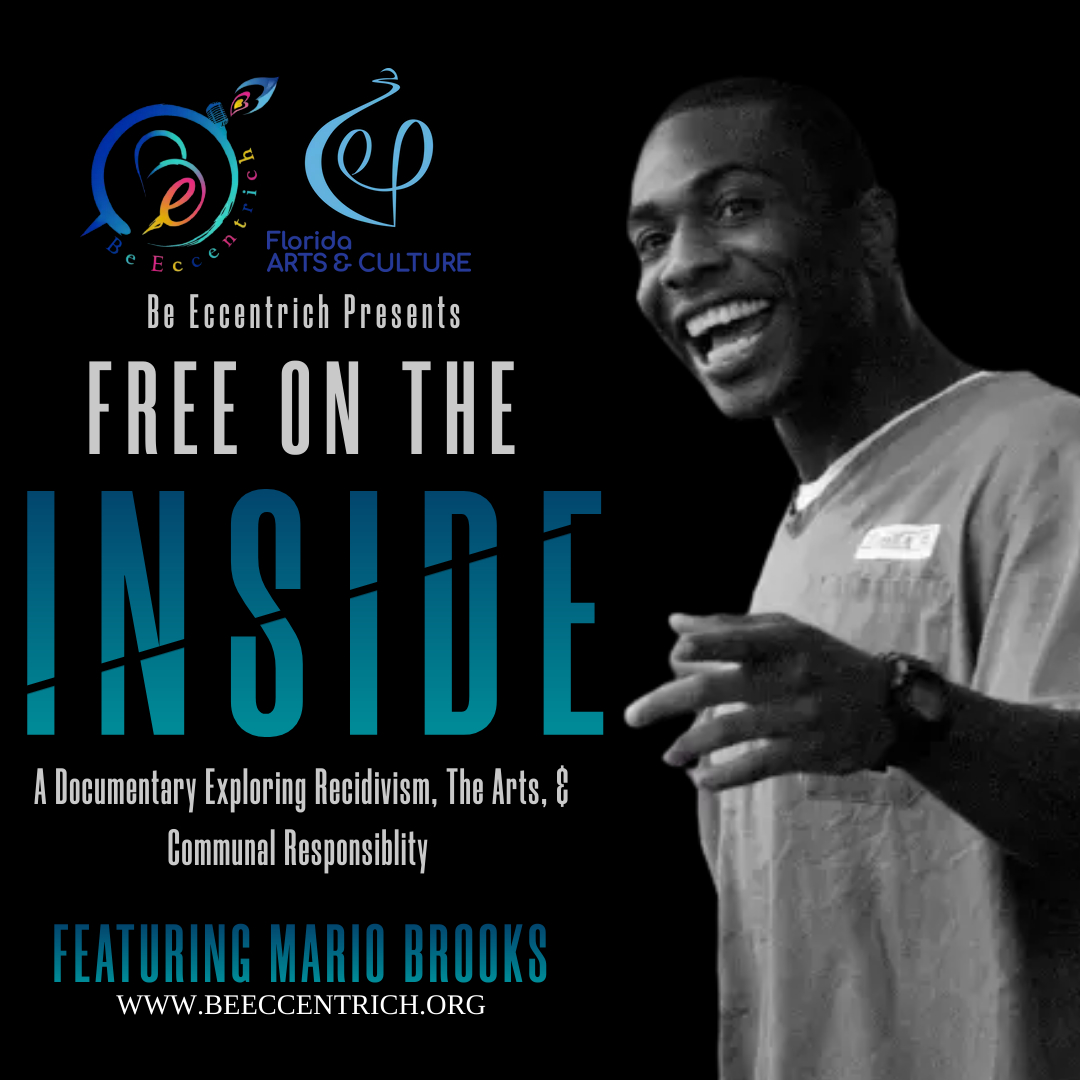 Free On The Inside: The Documentary
"Free on the Inside" is a gripping documentary that takes an in-depth look at the complex issues of recidivism, the transformative power of the arts, and the concept of communal responsibility. This thought-provoking film sheds light on the lives of incarcerated individuals and explores the potential for rehabilitation through artistic expression and community involvement. The documentary introduces viewers to a diverse group of formerly incarcerated individuals, those who work within the prison, and those who do work both inside and outside of prison walls. The film will highlight former Free on the Inside participant Mario Brooks!
 "Free on the Inside" examines the transformative impact of artistic endeavors within the prison environment. We follow inmates engaged in various artistic programs, such as visual arts, music, theater, and writing. The film highlights how these endeavors not only provide a creative outlet but also serve as a means for personal growth, self-reflection, and healing. It delves into the ways in which artistic expression can help inmates develop crucial life skills, such as communication, problem-solving, and emotional management. One key focus of the documentary is the notion of communal responsibility. It explores how society as a whole has a role to play in breaking the cycle of recidivism.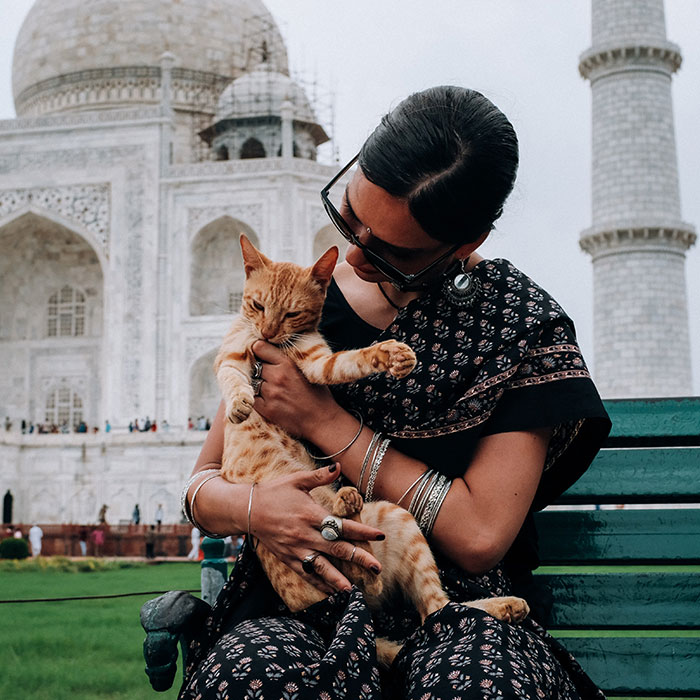 Everything That Glitters: The Stage Play was #Amazing… Great message on domestic violence and self-worth. Thank you Eccentrich Richardson for incorporating spoken word poetry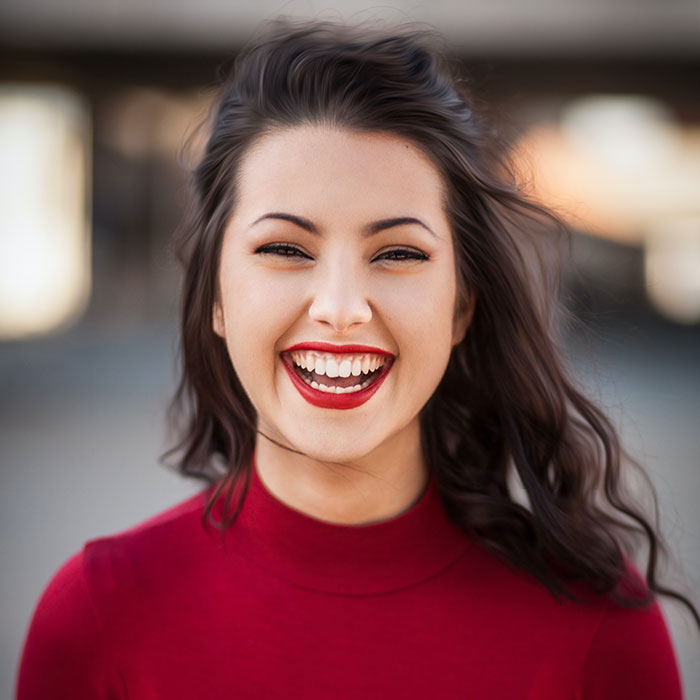 Be Eccentrich is professional, thorough, and their love for the arts come across in everything they do
-Natasha Telsaint (City of Pompano Beach)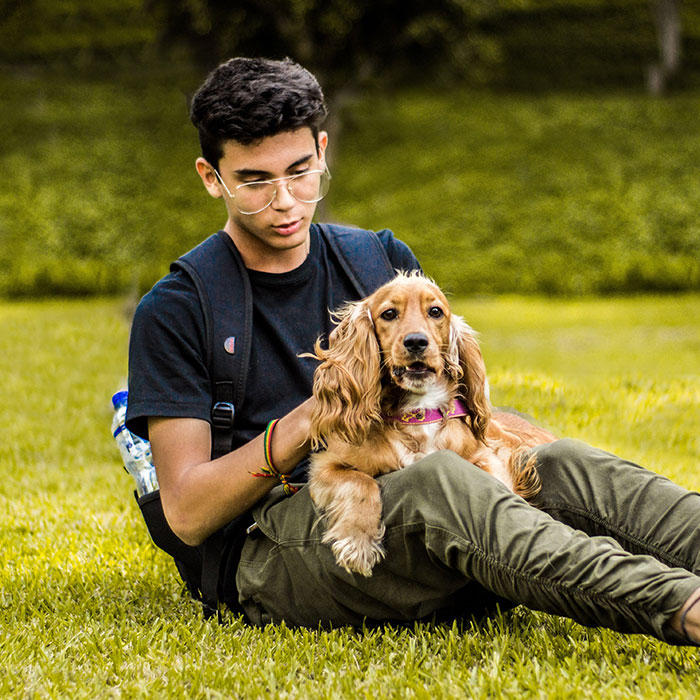 You do this so easily because it's a gift, so easy that you think everybody can do it. I am here to tell you everybody cannot do what you guys can do. Wow!
-Adriane Clarke (Program Manager)