Upcoming Events & Programs
We hope you and your family are safe during this difficult time and we look forward to the time when we can see you in person. However, to protect the public health and slow the rate of transmission of the Coronavirus (COVID-19), all of our in person public gatherings have been cancelled or postponed.

A Theatrical Series Celebrating the lives of forgotten and little known, but important African Americans & Places throughout history. Coming Soon!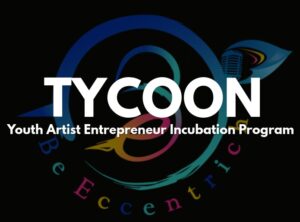 Tycoon is designed for youth ages 16 -18 Youth Artist Entrepreneur Incubation Program that is specifically designed to help local emerging youth cultural artists in performance poetry, theater, music, and visual arts. Tycoon's focus during the program includes mentoring, networking, and collaboration. In addition to working hands-on with the Be Eccentrich team, artists will get a chance to meet active industry professionals in their respective art disciplines. Participants will have exposure and access to state-of-the-art venues, have ongoing access to Incubator resources, expertise after the program ends, and a new business